Zijerveld from Bodegraven, one of the largest cheese specialists in the Netherlands, is going to monitor its refrigerated vehicles with wireless temperature sensors from T Comm. This solution offers Zijerveld a real-time overview of where all vehicles are located and what the temperatures are in the refrigerated vehicles filled with cheese. As soon as a temperature is too high or too low, the planning department receives an alarm and can take immediate action. Thanks to this solution, Zijerveld can guarantee its customers optimal transport conditions.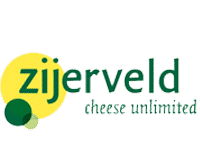 Zijerveld's vehicles transport a wide range of speciality cheeses such as North Holland cheeses and farmhouse cheeses to supermarket distribution centres, wholesalers and specialist shops. Temperature registration is required to guarantee the food safety of the cheeses. T Comm's temperature sensors monitor the temperatures in a refrigerated vehicle and alert the planning department if the temperatures are too low or too high. Peter Brons, senior transport planner at Zijerveld: "The right temperature for cheese is very important, especially for raw milk products. Our products are sensitive to the listeria bacterium, which is dangerous for pregnant women and the elderly. By continuously monitoring the temperatures, we prevent bacteria from having a chance.
Continuous monitoring of temperature
T Comm's solution enables Zijerveld's logistics department to optimise all journeys and continuously monitor the temperature in all vehicles. Certain vehicles are pre-cooled before they are loaded to prevent any deterioration in the quality of the cheeses due to heat from the walls. Thanks to T Comm's system, the planning department knows when the vehicle's load compartment is at the right temperature. In this way, the refrigerated vehicles can be loaded at exactly the right time. Also, since the system was implemented, vehicles can be loaded at night and leave very early in the morning for supermarkets and distribution centres. This eases the burden on loading and on Zijerveld's planning.
The system enables Zijerveld to guarantee the quality of its cheese deliveries. Fred de Greef, logistics manager at Zijerveld: "Every day we transport large quantities of valuable, temperature-sensitive products for our clients. Due to the growing attention for food safety, our clients require more and more insight into the cold chain. With this system, we not only comply with the HACCP rules, but we can also 'watch' the transport."
Interested in our services? Request a free T Comm demo!