Medispace: 'T Comm Telematics listens, improves and prevents unnecessary losses'.
Sander de Mooij, CEO of Medispace about T Comm Telematics: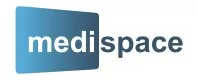 Medispace, the specialist in mobile MRI and CT, was facing a problem: the compressor had failed, causing 200 litres of helium to spill out and the MRI scanner to fail. Prevention is better than cure: this may not happen again.
A perfect solution, fully customized
Sander de Mooij, CEO of Medispace, explains: 'Together with T Comm Telematics we looked at the possibility to prevent this problem in the future. The result is a customised helium sensor that immediately gives a signal in the event of a loss.
T Comm developed the sensor entirely according to our wishes, making it optimally suited to our compressor. We now receive a message within 20 minutes if the helium compressor goes down. This enables us to switch quickly and the loss remains minimal.

Interested in our services? Request a free T Comm demo