Real-time monitoring gives SFM Logistics insight into refrigerated transport

SFM Logistics from Bleiswijk, specialised in the transportation of flowers, plants, fruit and vegetables and other conditioned products to Germany, has equipped its combinations with real-time monitoring from T Comm Telematics. This gives SFM Logistics 24/7 insight into all vehicle locations, temperatures in the cargo space and all door openings.
Since 2003 SFM Logistics has been transporting conditioned goods (-25c – +25c) to North, Central and North-East Germany, England, Belgium and Luxembourg. Temperature control is very important for conditioned products. With wireless sensors from T Comm Telematics, the critical control point of these temperature-sensitive products is continuously monitored.
Ensuring food safety high priority
Ensuring food safety has a high priority for SFM Logistics. The transport of temperature-sensitive products such as fruit and vegetables requires accurate monitoring and compliance with procedures and regulations. The IFS (International Food Standard) certificate that SFM Logistics obtained earlier this year, shows that they attach great importance to the quality and food safety of the goods they transport. Real-time monitoring of the transport conditions by means of wireless sensors from T Comm Telematics links up seamlessly with this.
Giving customers continuous insight Wilco de Boer, co-owner of SFM Logistics: "For our customers it is extremely important under which conditions their products are transported. With the system of T Comm Telematics we can give our customers continuous insight into this information. So they can see that the products have been transported under the right conditions. With the system we have been able to further increase our service level. Not only do we know where the products are at all times and what the conditions are under which they are transported, we can also prevent these conditions from exceeding prescribed values."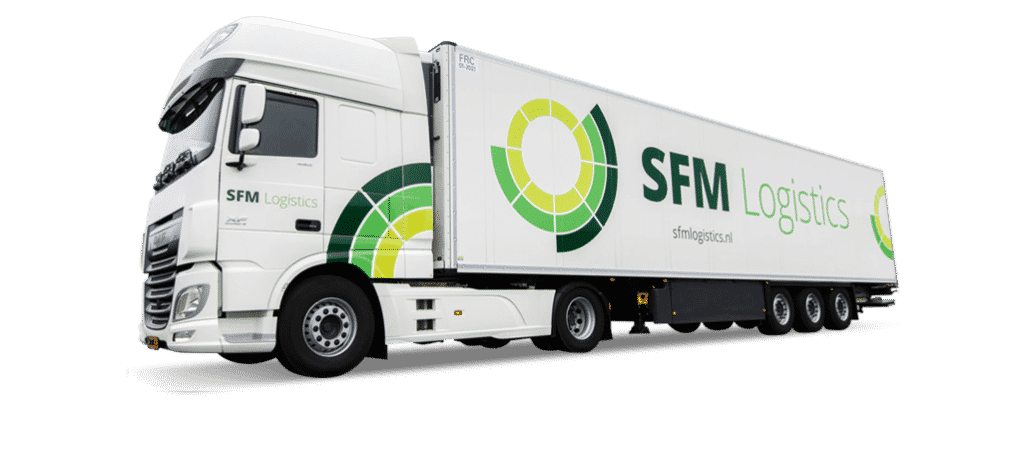 Interested in our services? Request a free T Comm demo