Real-time insight into temperature-controlled products for Amex Logistics
REFRIGERATED AND FROZEN FLEET EQUIPPED WITH T COMM TELEMATICS SYSTEMS

Amex Logistics from Amersfoort, specialised in conditioned transports throughout Europe, has equipped its refrigerated and frozen fleet with T Comm Telematics systems. With these systems, the temperatures of foodstuffs, flowers and plants, frozen products and medicines are always under control at Amex Logistics.
Amex Logistics, established in 2000, is based in Amersfoort and transports foodstuffs, flowers and plants, frozen products, medicines and non-food products for customers such as Unilever, Panesco, Dauphine, Samskip, Greencore Group and Idexx Laboratories. The entire refrigerated truck fleet of Amex Logistics is equipped with T Comm Telematics systems for the controlled transport of these temperature-sensitive products. The T Comm Telematics systems monitor the temperatures in the trailers and alert the planning department if temperatures are exceeded. With this system, customers of Amex Logistics can remotely see where the products are and what condition they are in.
Alarm when temperature is exceeded Jaap Wisse, director Amex Logistics: "We are specialised in refrigerated transport. We take care of any transport with a temperature between -30C° and +30C°. With the T Comm Telematics systems, we easily gain insight into the temperatures of all the vehicles, among other things. The temperatures in the trailers are continuously monitored and we are alerted when temperatures are exceeded. This enables us to deliver the highest possible quality for our customers. Our customers can now easily see from a distance that we are transporting the products at the right temperatures. This works much faster and more efficiently for us and our customers.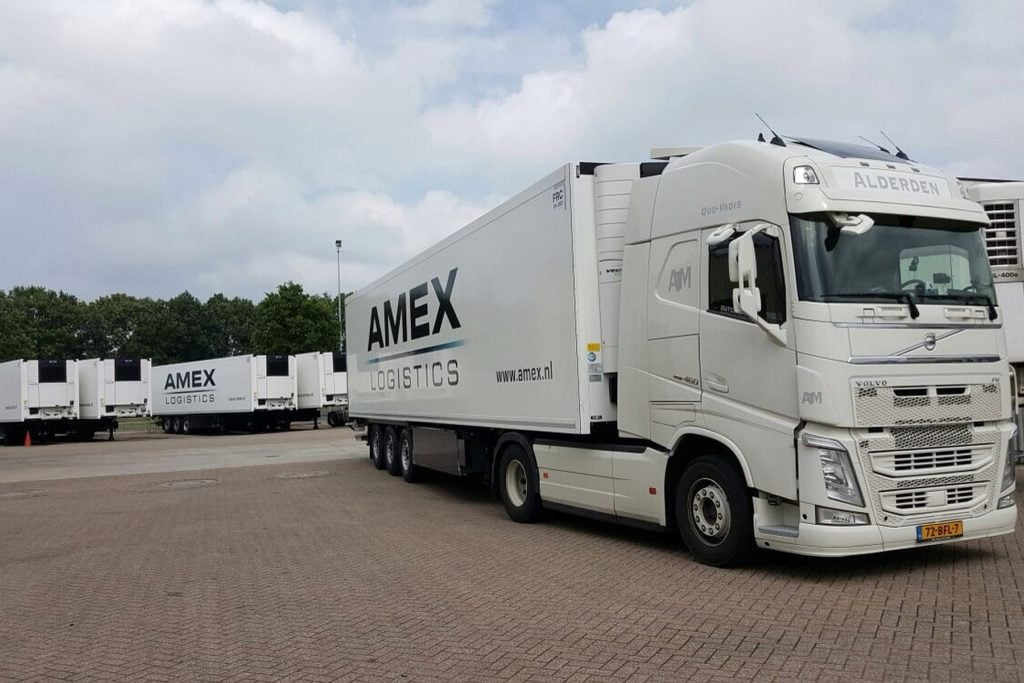 Interested in our services? Request a free T Comm demo