Planners of Jonker & Schut control the fleet in one screen

Jonker & Schut, specialist in the field of transport, warehousing and processing of dry food products from Barneveld, has equipped its fleet with T Comm Telematics vehicle tracking systems. This gives Jonker & Schut a simple insight into the locations of all their vehicles.
The T Comm Telematics system is easy to use. It is a system with worldwide coverage and can therefore be followed everywhere. Via a web application, vehicles and goods can be managed in no time. With a fixed monthly rate, all responsibilities are defined and manageable. With this system, Jonker and Schut's clients are always aware of where their products are during transport.
A view of our truck locations at a glance Erik Schut, director at Jonker & Schut: "We are a quality-conscious organisation. We relieve our customers of all their worries by directing and monitoring the entire logistics process on their behalf. In order to streamline that process even more, it is important that we have insight into where our trucks are at any moment of the day. With the vehicle tracking systems from T Comm Telematics, our planners can now see the locations of our vehicles at a glance, enabling us to respond quickly to the wishes of our clients.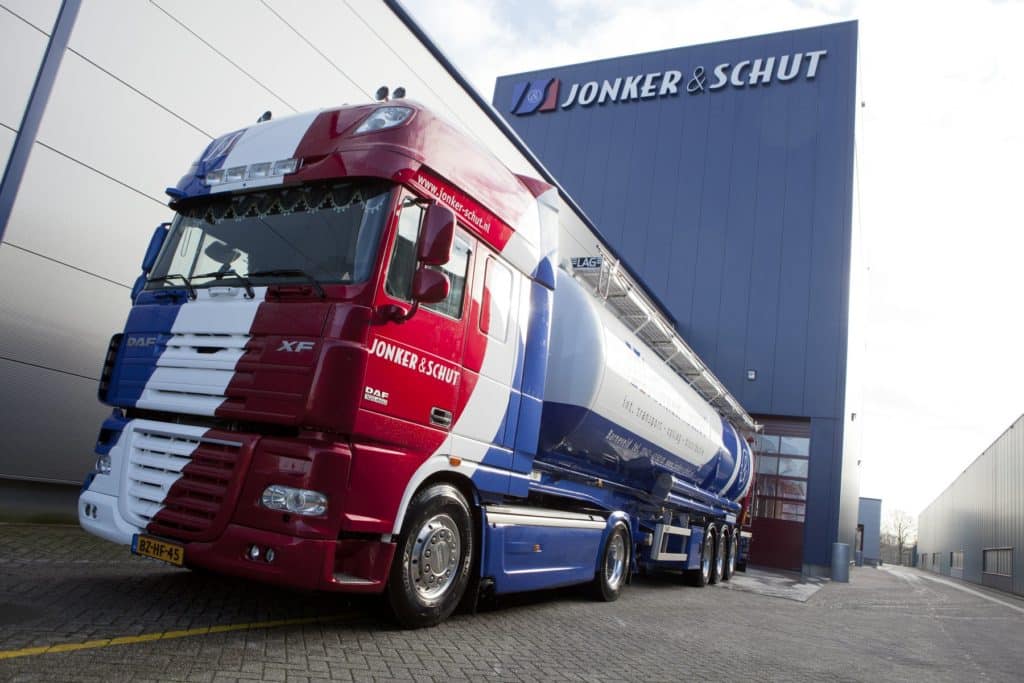 Want to get inspired? Request a free T Comm demo!