Online temperature registration for conditioned trailers Jansen Transport

Jansen Transport from Urk, a transporter of fresh and frozen products to Northern Germany and Scandinavia, has equipped its conditioned trailers with online temperature registration by T Comm after a short test period. Increased requirements on the part of clients and authorities meant that Jansen Transport had a growing need for insight into the transport conditions. The wireless systems from T Comm offer Jansen Transport real-time insight into the temperature development in the refrigerated trailers. Corrective measures can be taken immediately in the event of temperature fluctuations. After a trip, Jansen Transport can provide its clients with a temperature report immediately.
Temperature monitoring per compartment in multi-temperature refrigerated trailers
With 27 conditioned trucks, Jansen Transport provides daily transport services from its home base in Urk to and from various destinations in Germany, Denmark, Sweden, Finland, Belgium and the Netherlands. Most destinations in these countries are offered via regular scheduled services. The trailers are fitted with partitions and a second evaporator so that separate compartments can be created for transports at different temperatures. T Comm's systems show exactly whether the temperature in each individual compartment of the multi-temperature refrigerated trailers is correct.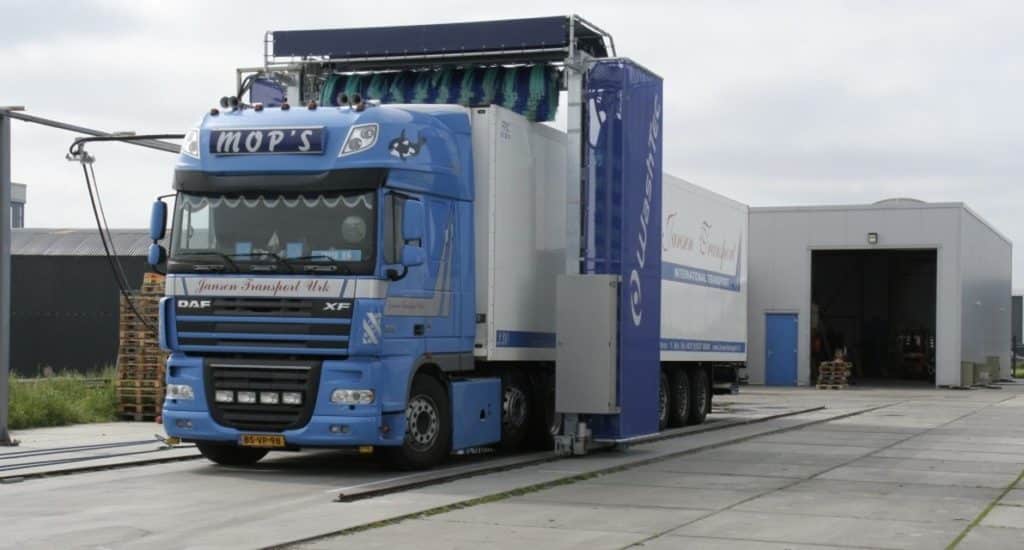 Meeting increasingly stringent requirements
Hans van Lenten, director of Jansen Transport: "After a short test period of T Comm's online temperature registration system, Jansen Transport decided to implement this system on all its trucks. In order to raise our quality level even further, our wish for better temperature control has become stronger. In addition, we are facing increasingly strict requirements from clients and various food safety authorities. The test quickly showed that this system meets all the required conditions. All the trucks are now equipped with the T Comm system, which means that Jansen Transport can always monitor the temperature in the trucks and thus guarantee that the transport of temperature-sensitive products is in safe hands with us."
No discussions In addition to temperatures, wireless sensors also monitor the doorways in Jansen Transport's trailers in real time. The measured temperatures in the refrigerated trailers and all door openings are displayed on the online portal, which can be accessed from anywhere. In case of temperature violations or unauthorised door openings, the planning department is alerted by e-mail and/or SMS, after which immediate action can be taken. If there is a discussion about transport temperatures or the quality of the products, Jansen Transport can immediately send a temperature report to the client, showing that the goods were kept at the right temperature during transport and that the doors were not opened unnecessarily.
Want to get inspired? Request a free T Comm demo!