Kotra Logistics guarantees optimal transport conditions of fish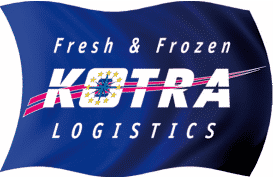 Kotra Logistics, specialised in the transport of fresh and frozen fish and shellfish in Europe, has equipped the entire cooling and freezing fleets of its operating companies with temperature registration systems from T Comm. With these systems, the transport companies of Kotra Logistics have 24/7 insight into the locations and temperatures in the refrigerated vehicles and can quickly intervene in case of calamities. Moreover, all door openings are registered and the trucks are equipped with a unique ID-sensor, so that always the right truck is coupled to a trailer.
Kotra Logistics consists of De Koeijer Transport B.V, Transport Vooruit B.V, J. Kloos Holland B.V, Van Maanen Koeltransport IJmuiden and Egon Sörensen Transport AS Denmark. Every day, about 125 trucks (including charters) depart from the Kotra Logistics members to supply the major cities in Europe with fresh and frozen fish. The conditioned vehicles of Kotra Logistics are equipped with temperature registration systems from T Comm so that the products can be delivered quickly and under optimal conditions. The systems monitor the temperatures and door openings in the trailers, motor wagons and trailers in real time, and if temperatures are exceeded or door openings are found to be unauthorised, the planning department is alerted. The fresh products transported by Kotra Logistics always arrive at the customer at the right temperature.
See at a single glance if everything is under control
Jaap Wolfert, responsible for the fleet of Kotra Logistics: A-Quality is very important for us and our customers. We transport valuable, fresh products and it is essential for us to have continuous insight into the transport conditions of our fish products. T Comm's system has simplified our trailer management. At a glance, we can see whether everything is under control. If the temperature in a trailer rises, we receive an alarm notification. This gives us full control over our refrigerated transport and we can immediately provide reports of the temperature development to our customers."
The trucks of Kotra Logistics are also equipped with unique ID sensors. Continuous insight in which truck is coupled to a trailer prevents discussions about routes driven, damages and fines. In the event of a breakdown, the location of the trailer with the load can also be seen immediately. The system registers and checks the temperature of the goods in real time during the journey, in accordance with the HACCP standards. All measured values are automatically stored and Kotra Logistics can easily print out reports for HACCP.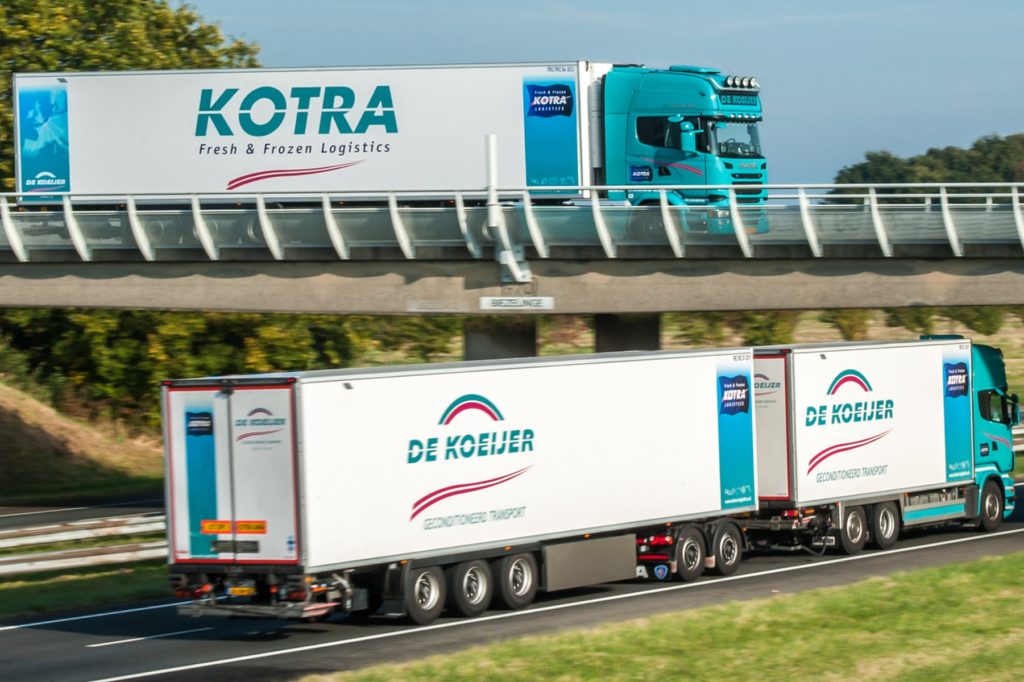 Want to get inspired? Request a free T Comm demo!