Heiploeg from Zoutkamp, the most important supplier of shrimp in Europe, has equipped a part of its refrigerated and frozen fleet with T Comm Telematics systems. With these systems, Heiploeg always has insight into the locations and temperatures of the vehicles in which the shrimp are transported.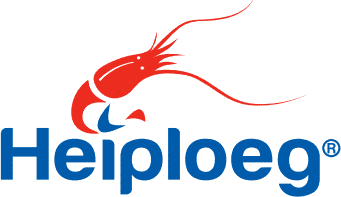 Heiploeg is the most important supplier of shrimp in Europe. Heiploeg has a hypermodern factory in Zoutkamp where the optimum quality of shrimp can be guaranteed. Heiploeg also has its own transport division: Heitrans B.V. which specialises in refrigerated and frozen transport. The Heitrans vehicles transport the goods in most countries within Europe and to the peeling plants in Morocco. The Heitrans fleet is equipped with the latest technology to transport both fresh and frozen products in a responsible manner. The T Comm Telematics systems monitor the temperatures in a trailer and alert the planning department if temperatures are exceeded. This ensures that the products transported by Heitrans always reach the customers at the right temperature.
Heiploeg guarantees the quality of shrimp deliveries with online temperature registration
Rudie de Vries, responsible for Logistics Heitrans: "We strive for a constant high product quality. With the T Comm Telematics systems, the logistics manager can optimise the trips and at the same time the temperature in all trailers is continuously monitored. The planning department is alerted immediately if the temperature is exceeded. This enables us to deliver the highest possible quality. With this system, we make our HACCP reports with one push of a button. Moreover, some of our charters are equipped with Truck ID sensors, so that we can see which truck is in front of which trailer."
Interested in our services? Request a free T Comm demo!